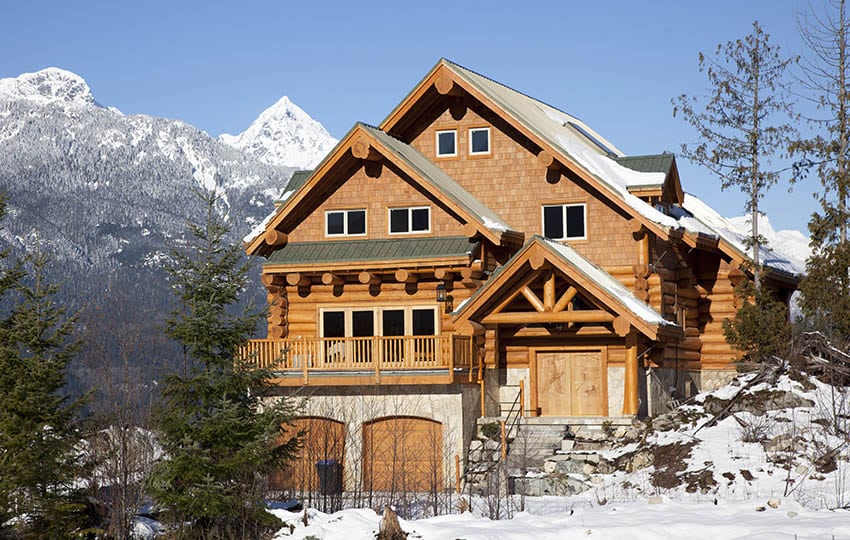 Log homes are a great choice for those who want their home to stand out from the crowd. They're also an excellent way to save money on construction—especially if you have some DIY skills and can do much of the work yourself.
This guide will help you through every step of planning and building your own log homes. We'll cover everything from determining whether a project is right for you (and your budget) all the way through designing and building it so that it's personalized to your taste and lifestyle.
Chapter 1: Defining a Project
Log homes are a great option for those who want to build a custom home. They are built with the logs on the outside of the home, which gives you many options for design and style. Log homes can be built in many different styles, including:
Contemporary
Rustic/Historic
Transitional
Chapter 2: Starting Construction
Once you have decided on the type of log home that best suits your needs, it's time to start construction. There are several steps involved in building a log home and we will cover each one in detail below.
First, consider the site where you plan on building your new home. The location should be somewhere where there is plenty of room for expansion if needed but also close enough to roads and utilities so that they can be easily accessed by contractors who need access during construction. Set up temporary power lines from nearby sources before beginning work on any part of your house so as not to disturb existing infrastructure later when installing permanent wiring later down the line.
Chapter 3: Designing Your Log Home
Designing your log home is an important step in the process. It's also one that requires careful consideration and planning to ensure that you have the right design for your needs.
The first thing to do when designing a log home is to decide what kind of look you want for it: modern or traditional? Then, take into account all of the key elements that make up a good design:
The size and shape of the building itself (including any additions)
Roofline style (eave height, pitch)
Eaves overhang widths on gables/porches
Ventilation options (windows/skylights)
Foundation type (piles vs slab-on-grade vs pier & beam)
Chapter 4: Foundation Methods and Issues
A foundation is the most important part of your home. It's where you'll spend most of your time, so it's worth taking the time to get it right.
Your decision about which type of foundation to use depends on several factors: climate, local regulations, soil conditions, and budget.
Chapter 5: Floor Systems
As you will see, the floor system is an important part of any log home. It's one of the most expensive parts of your new home, so it's worth investing time and energy to ensure that your floors are built right.
The best floors are made from durable materials that are easy to maintain and compatible with other parts of the structure. There are many options available–you can choose from hardwood or tile, for example–and each option has its own benefits and drawbacks. Whether you want a traditional look or something more modern will influence which type of flooring is right for you.
Chapter 6: Walls, Ceilings, and Roofs
The walls and ceilings of your home are the most important elements of its design. You can build them with various methods, depending on what you want the interior to look like and how much money you want to spend.
The most common way to build log walls is by stacking logs vertically, either mortised into each other or positioned at an angle so that they interlock with each other. The latter method is more expensive but provides greater stability and strength than mortised joints.
Chapter 7: Finishing the Interior of Your Home
Now that your log home is complete, it's time to finish the interior. This chapter will help you choose windows and doors that work best for your needs. It also includes information on flooring, lighting fixtures, appliances and countertops, and paint colors that complement the natural beauty of wood.
Chapter 8: Exterior Finishes
While you may not be able to afford a log home, it's still worth learning about their benefits. Log homes are an excellent investment because they can be built in any climate and are energy efficient. They're also easy to maintain, as long as you have some basic carpentry skills (and maybe some friends who know how).